Product Classification List
Tiffany Brown /14.5mm/15.0mm/201
Price per Pair :

28.67

11.05 USD

(You'll earn 0.22 Points)
Option
The right eye :

The left eye :
Total Purchase Amount:
0 USD[PAIR]

Tiffany Brown Contact Lenses /201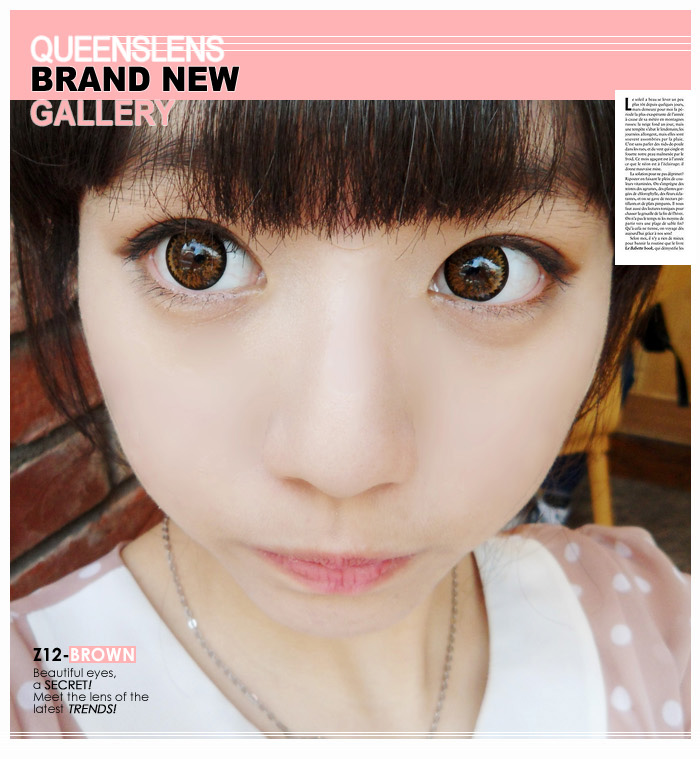 Brand: Dueba

Origin: South Korea

Diameter: 14.5 mm




Base Curve: 8.8

Water content: 38%

Duration: 6 month disposable

Review : Most of all, the colored contact lens itself is big and the overall color is brown. The black-colored outline makes me feel like my eyes grow 3 times bigger. Even though the lens sometimes moves alone around my eyes, I feel comfortable with the lens. The benefit of this colored contact lens is that even though the color is brown, the eyes actually become larger. I just love the color. It is so nice and attractive that my close friend desires to have it so badly. I recommend this product to you all.