Product Classification List
NELL KE 002 blue /918
Price per Pair :

66.94

9.90 USD

(You'll earn 0.20 Points)
Option
left eye :

right eye :
Total Purchase Amount:
0 USD[PAIR]

NELL KE 002 blue Contact Lenses /918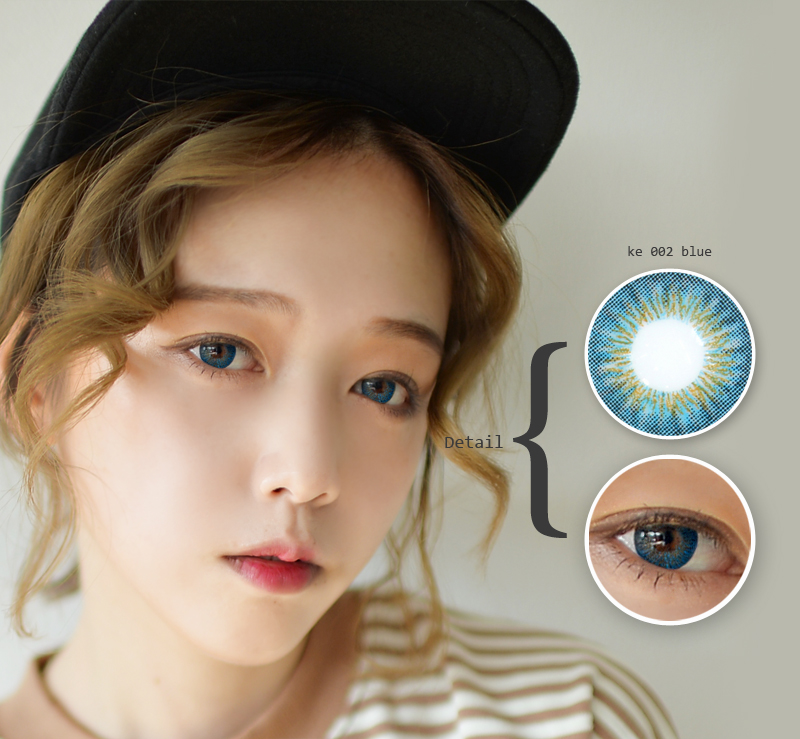 Origin: South Korea

Diameter: 14.5mm

Base Curve: 8.7

Duration: 1 year












The contacts display unique design and mysterious colors, with bright blue concentration in the center surrounded by yellowish tints.
The overall gradation and accents created by black dots in the center portion generates glamorous atmosphere, and makes the color seem darker.
Works out well with exotic makeups and foreigner-like atmosphere.