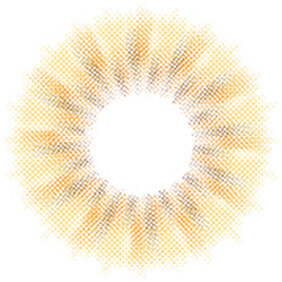 IWWI PLACIDE
BROWN
The harmony between beautiful patterns and colors.
Pale brown color and various colored lines of various lengths make your eyes deeper. The soft color of Placid brown on your eyes will be harmonized with your own eye color and make your eye as if one could sink into as they look at them. Complete today's mood by IWWI Placide brown!
Along with the small diameter, the ever-small graphic diameter makes the pupil's surface look like a circle line of the contacts. It generates a completely different mood from the natural contacts that covers the pupil fully. Uneven lines on the edge of the contacts are combined with the color of the pupil to create natural color. It's clear transparency, just as the name of the contacts, give a calm and still mood. It is very comfortable to wear and is also good as daily!
CUSTOMER REVIEWS
It is a natural color between gold and yellow, and the violet and orange lines in the center of the contacts gives vitality to the center of the pupil. A natural tone up for your pupil! The short and long lines in the outer part of the contacts harmonizes as if they were my natural eyes, and the fixations is pretty bright and clear, which goes well with any makeup.