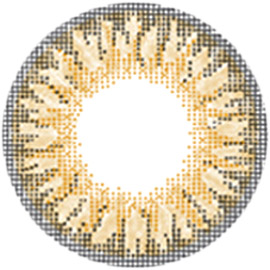 TRI COLOR
Brown
Really nice and noticeable and beautiful color change, great for dark brown eyes and light colored eyes.
Suitable if you're looking for vibrant color changes! The tri color has three color shades in one lens; the outer black rim, the inner light color and the outer dark shade.
It comes in five different colors of grey, brown, green, blue. It is guaranteed to fit your eyes perfectly with a 14.2mm diameter and 8.6mm base curve.