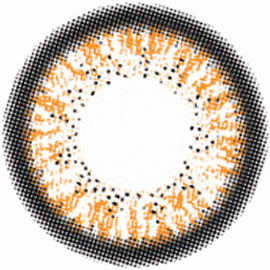 Skinny Hazzel Brown
Be cool and look skinny with our Cool skinny hazle brown colored contact lenses. It will make you look like a chic career woman.
You can be seen as positive and bright with this bright color contact lenses.
Their super beautiful and pretty comfy. The color doesn't seem to stand out that much except the slight gold flecks in the lenses (I have dark brown eyes) which I like because I can wear it more naturally.
These contacts are good if your looking for a more natural look....they don't really stick out in dark brown eyes but they are noticeable if someone looks at you directly in the eyes.