Current Page

home > ETC > By Brand > Popular Brands > Geo Princess Mimi Apple Green (Bambi series) /004
Product Classification List
Geo Princess Mimi Apple Green (Bambi series) /004
Price per Pair :

44.41

16.51 USD

(You'll earn 0.33 Points)
Option
The right eye :

The left eye :
Total Purchase Amount:
0 USD[PAIR]

GEO Princess MiMi WMM303 Green Contact Lenses Contact Lenses /004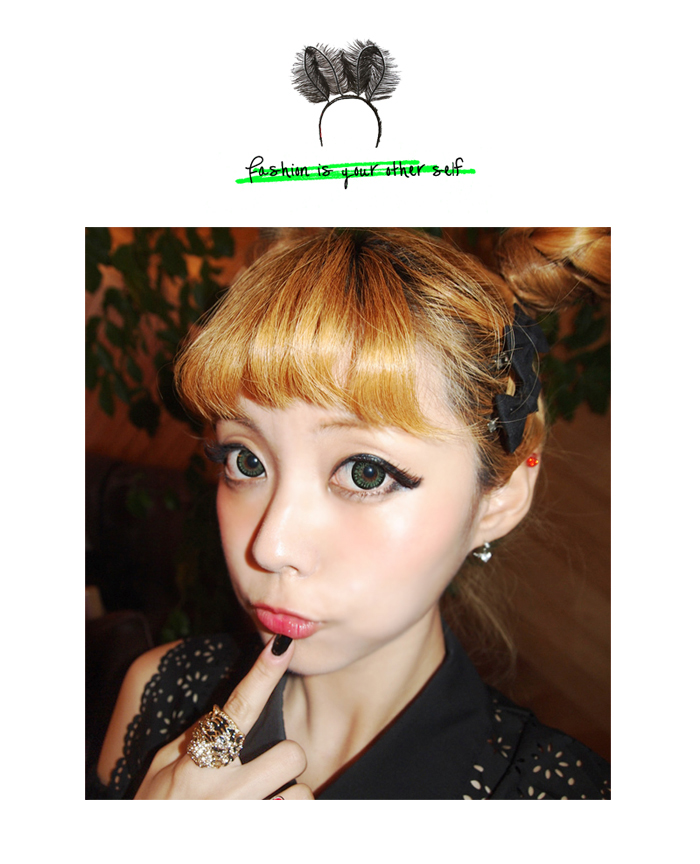 Brand: GEO

Origin: South Korea

Diameter: 14.8 mm




Base Curve: 8.8

Water content: 38%

Duration: 6 month disposable




Review : The color of this contact lens is green. It is composed of three colors. So I feel like the color naturally fits my eyes. Even though the lens has a marked individuality that stands out well, the product is natural as if my eyes were originally green color. I just love it.





<