Yurial
Product Information, Display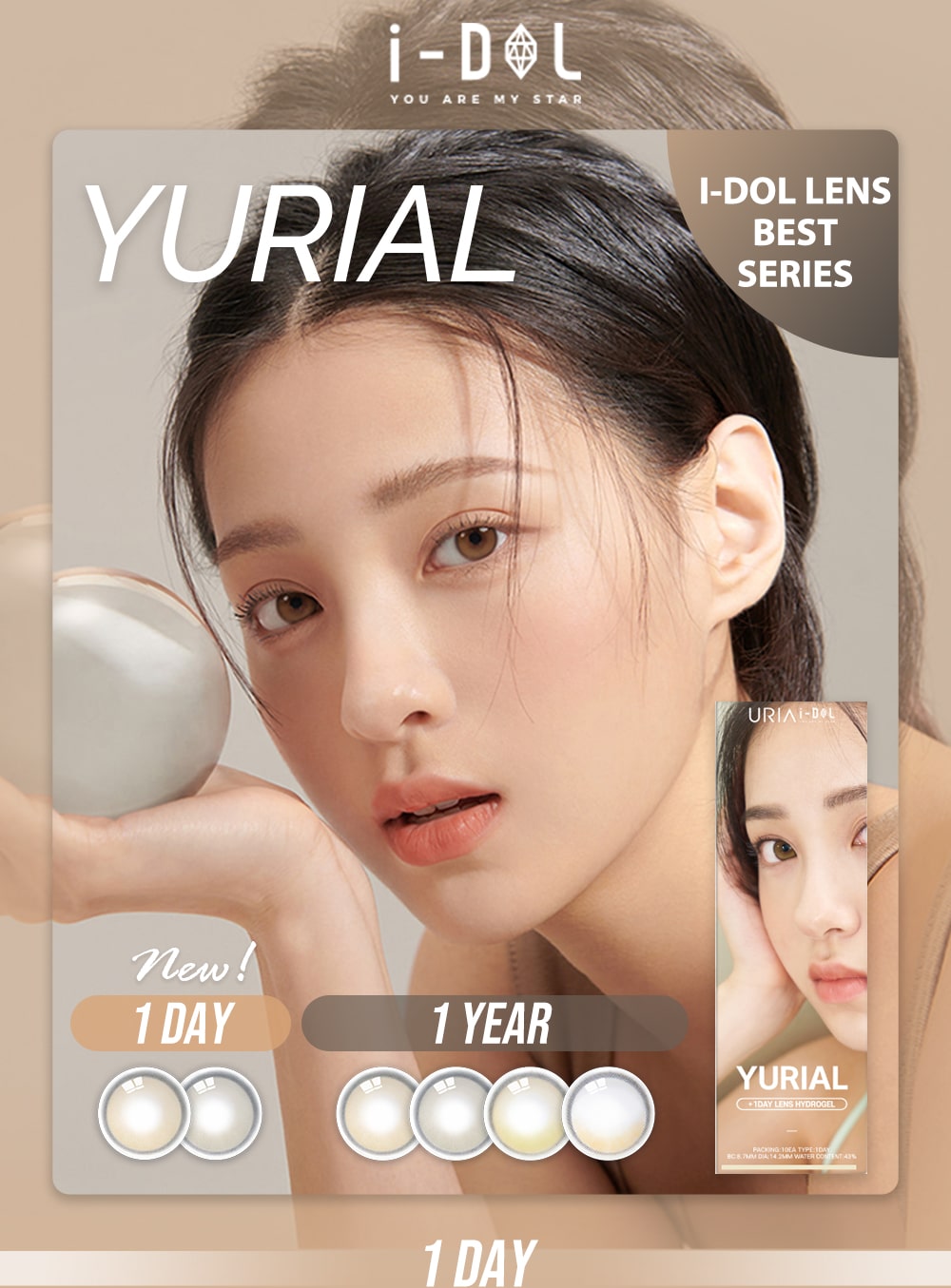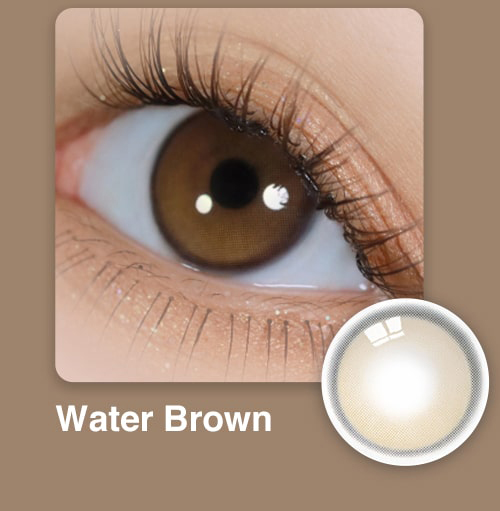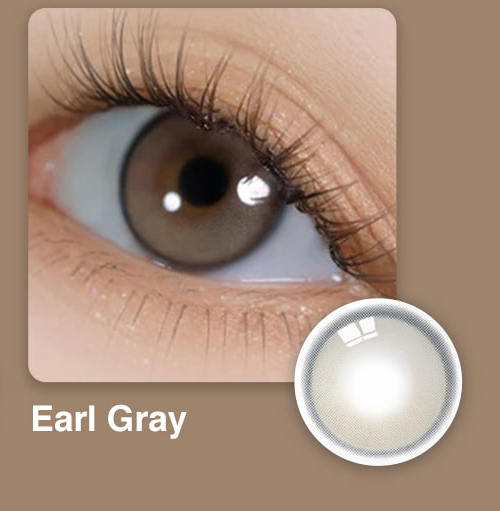 Popular color contacts "𝗬𝗨𝗥𝗜𝗔𝗟" and "Urial"
One day 2 colors appeared on the show 'One Day 2 Color' !
Water Brown / Earl Gray
It's very natural,
My eyes are full of transparency.
It fascinates you with beautiful eyes.👏🏻🌟
It's almost the size of a naked eye.
I don't want to be caught, but I want to do color contact!
It can also be used at school and at work ♡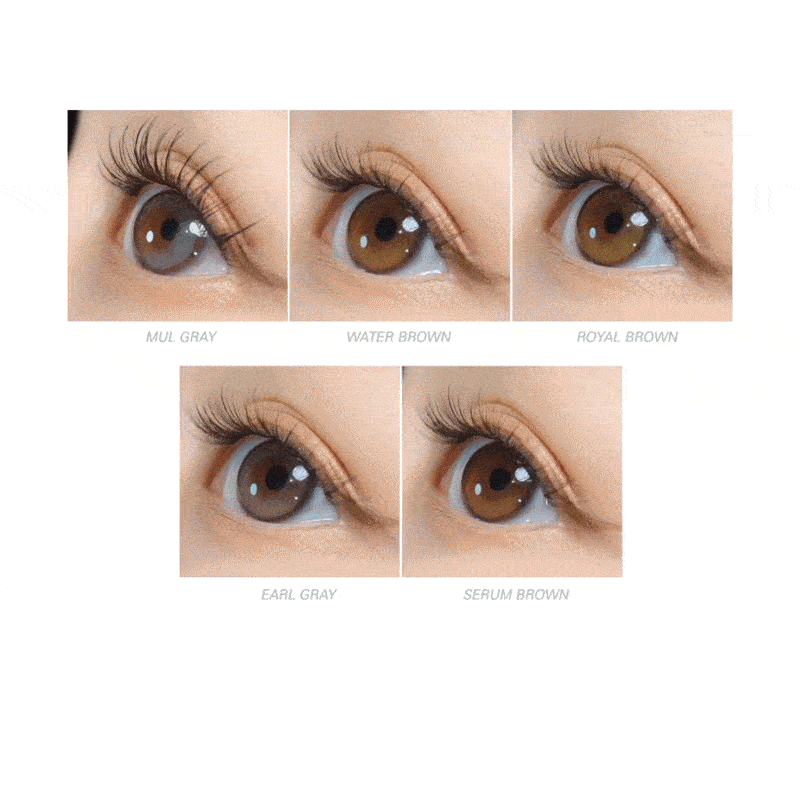 Clear and comfym just like water in your eyes
Crystal-like MUL GRAY💙
It's as clean as blue paint falls on clear water
mul gray with a clear mood!
Meet the fresh changes made by glass grains.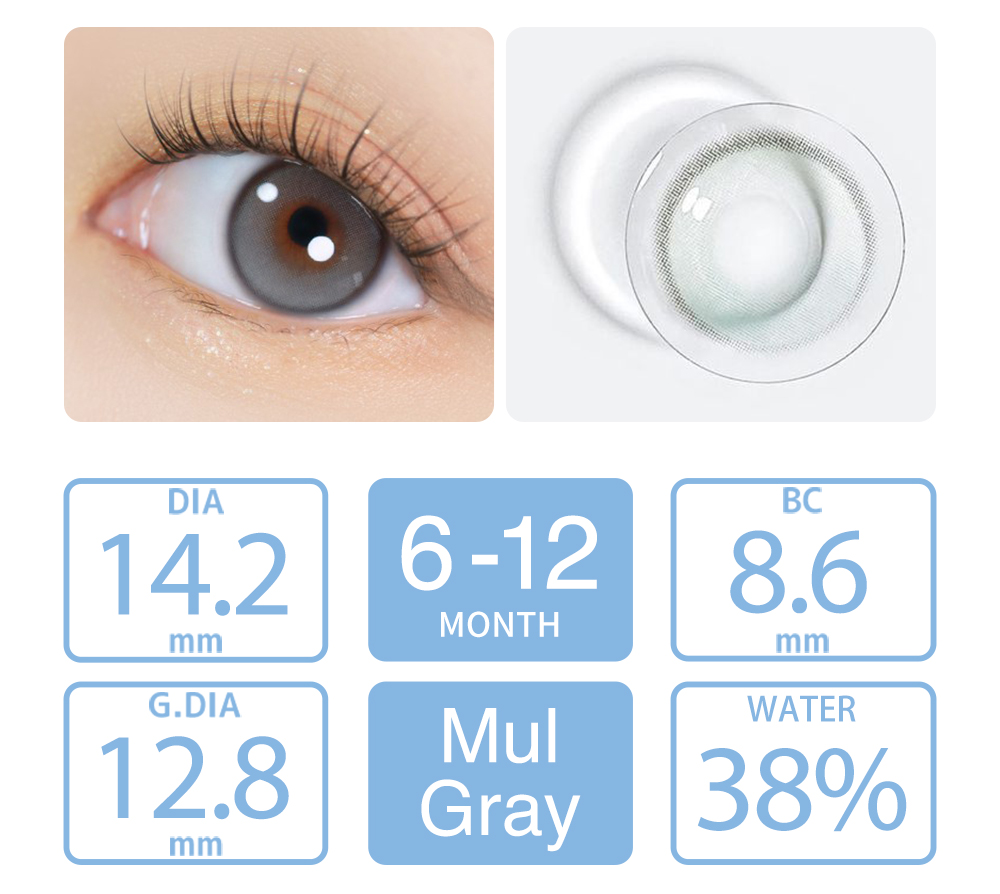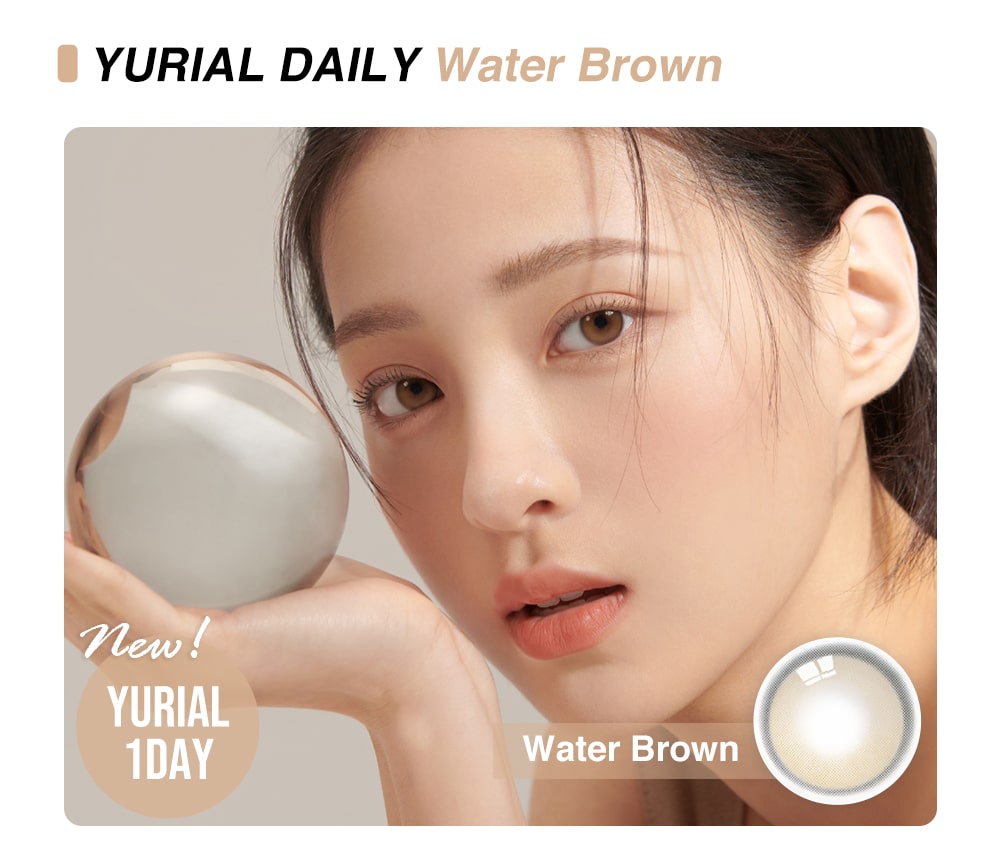 Glass marble bright brown one day.💕
Brown is very bright and natural.
My eyes are toned up.
The best daily items...🤍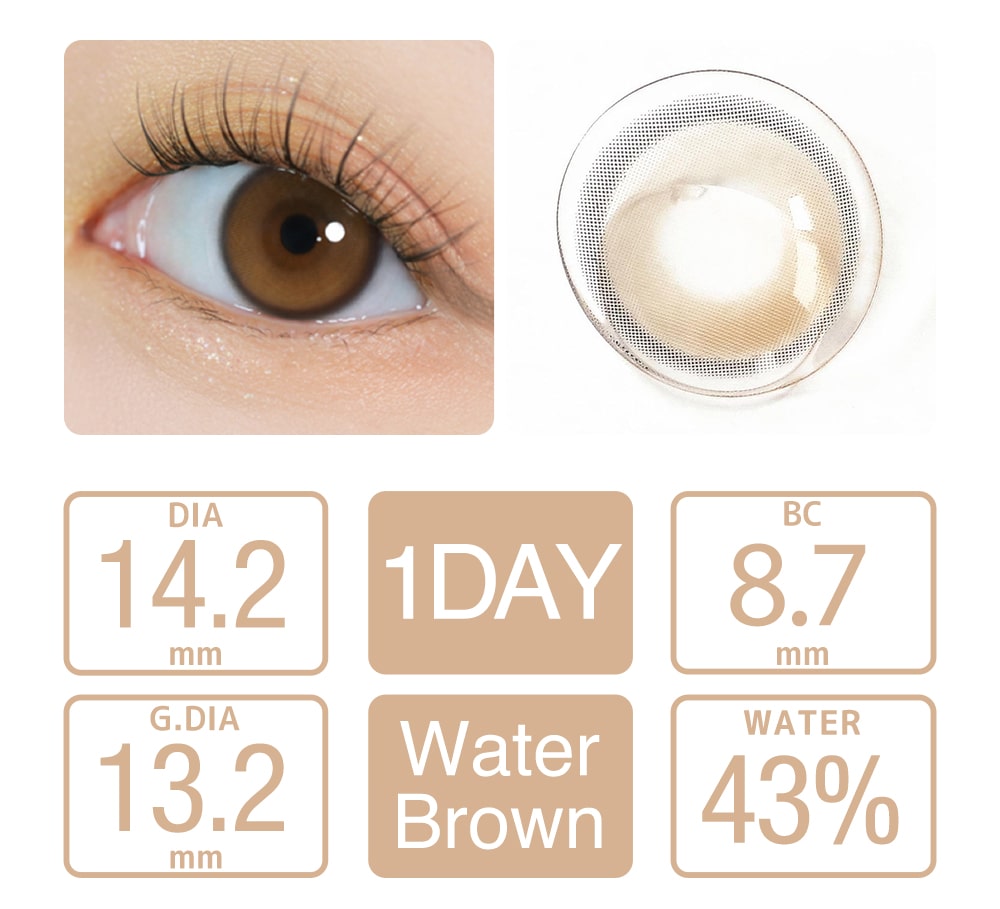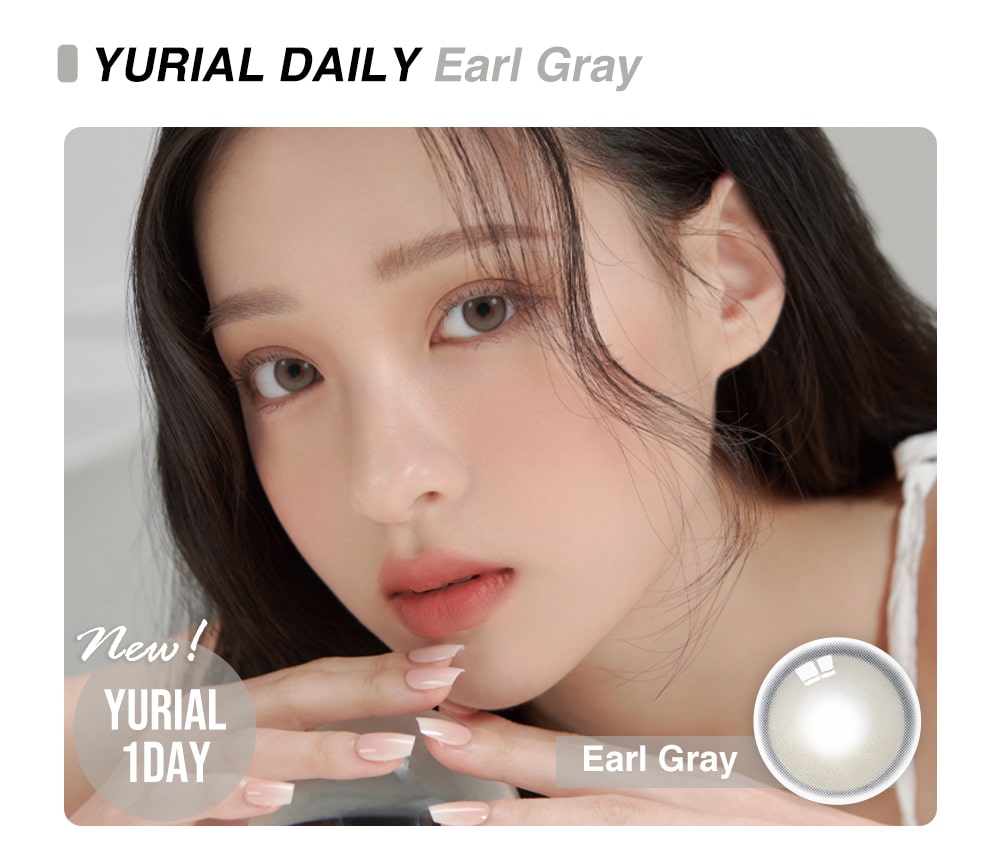 This transparency even in dull colors.
I deliberately reduce my eye tone and dilute the pigment.
It's a natural but cute adult color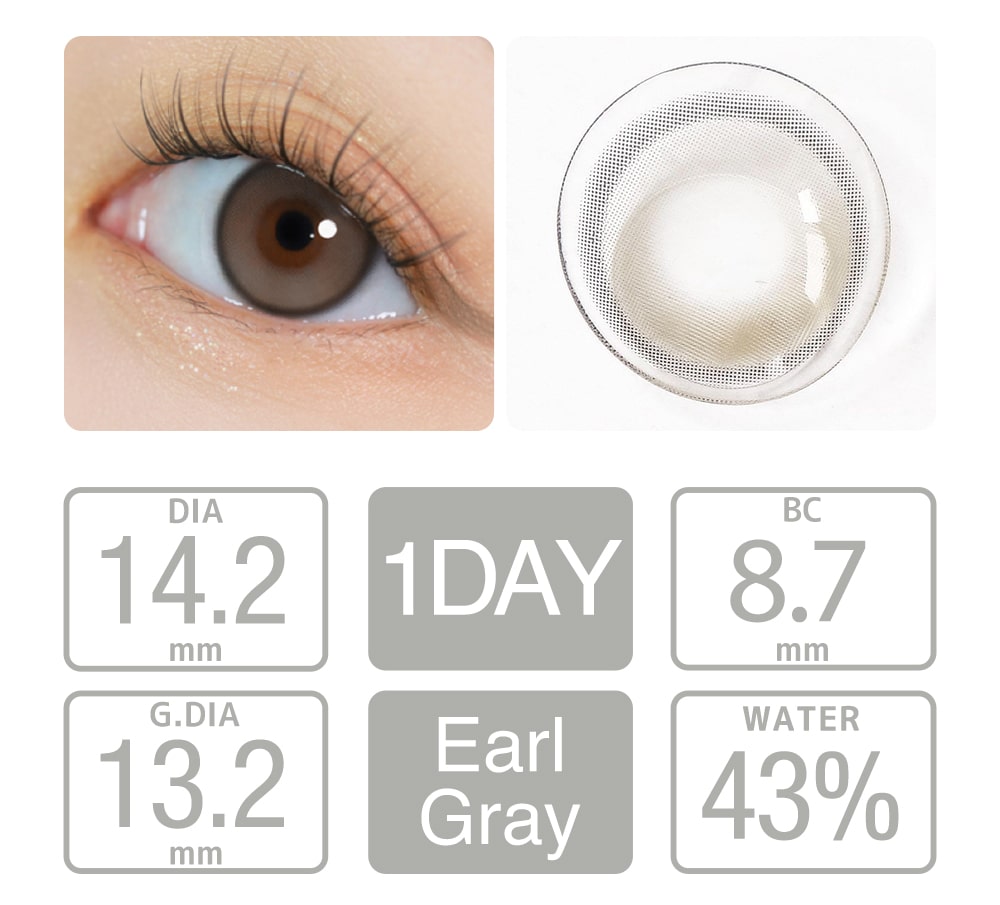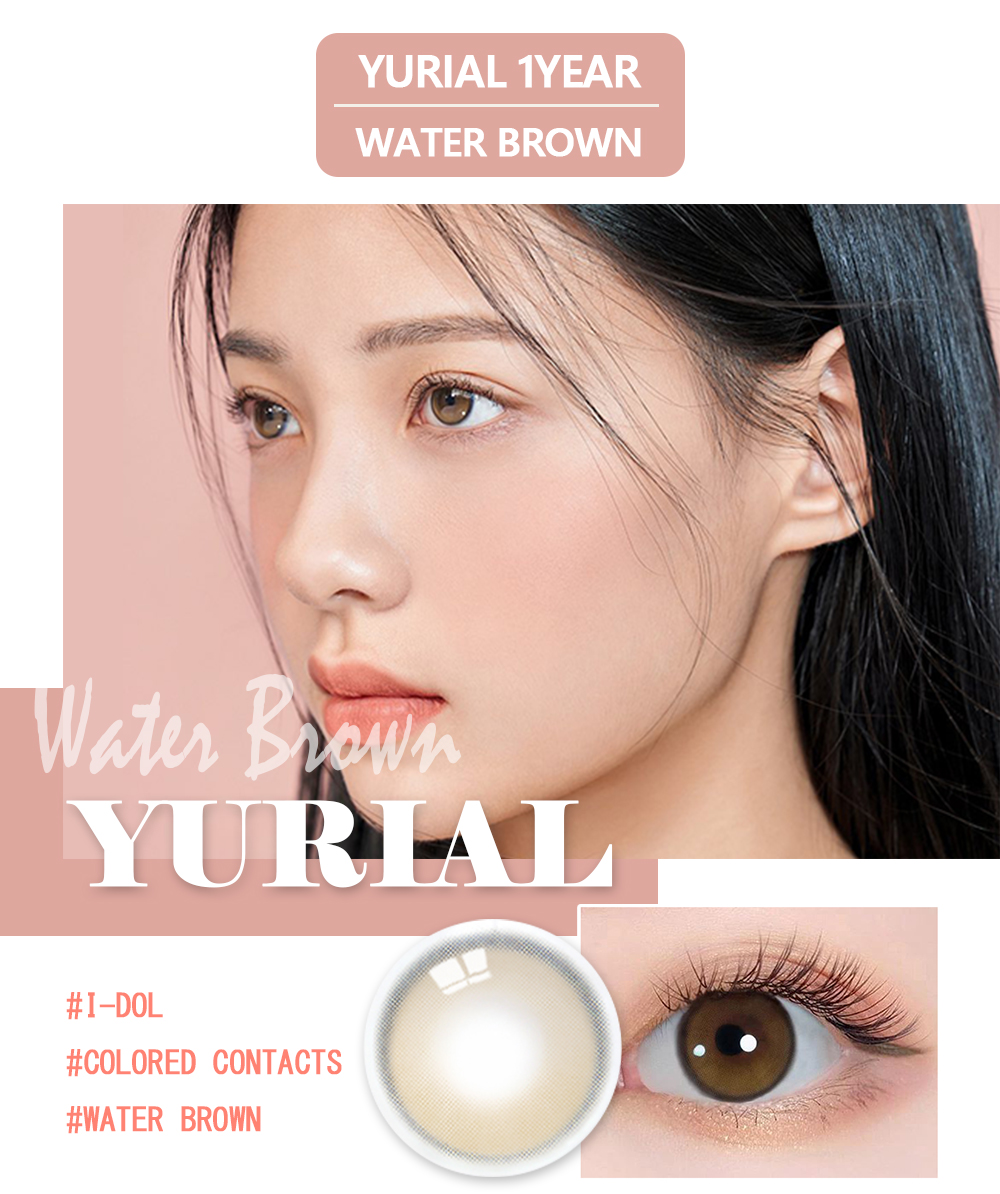 YURIAL WATER BROWN🧡
The black eyes are naturally one tone brighter,
A round and gentle edge.
Achieving the transparency that I want to be, and fresh color.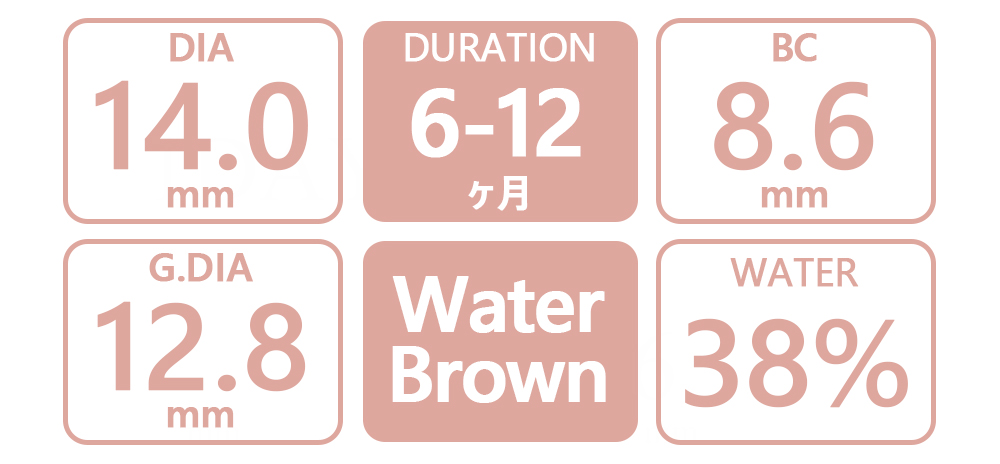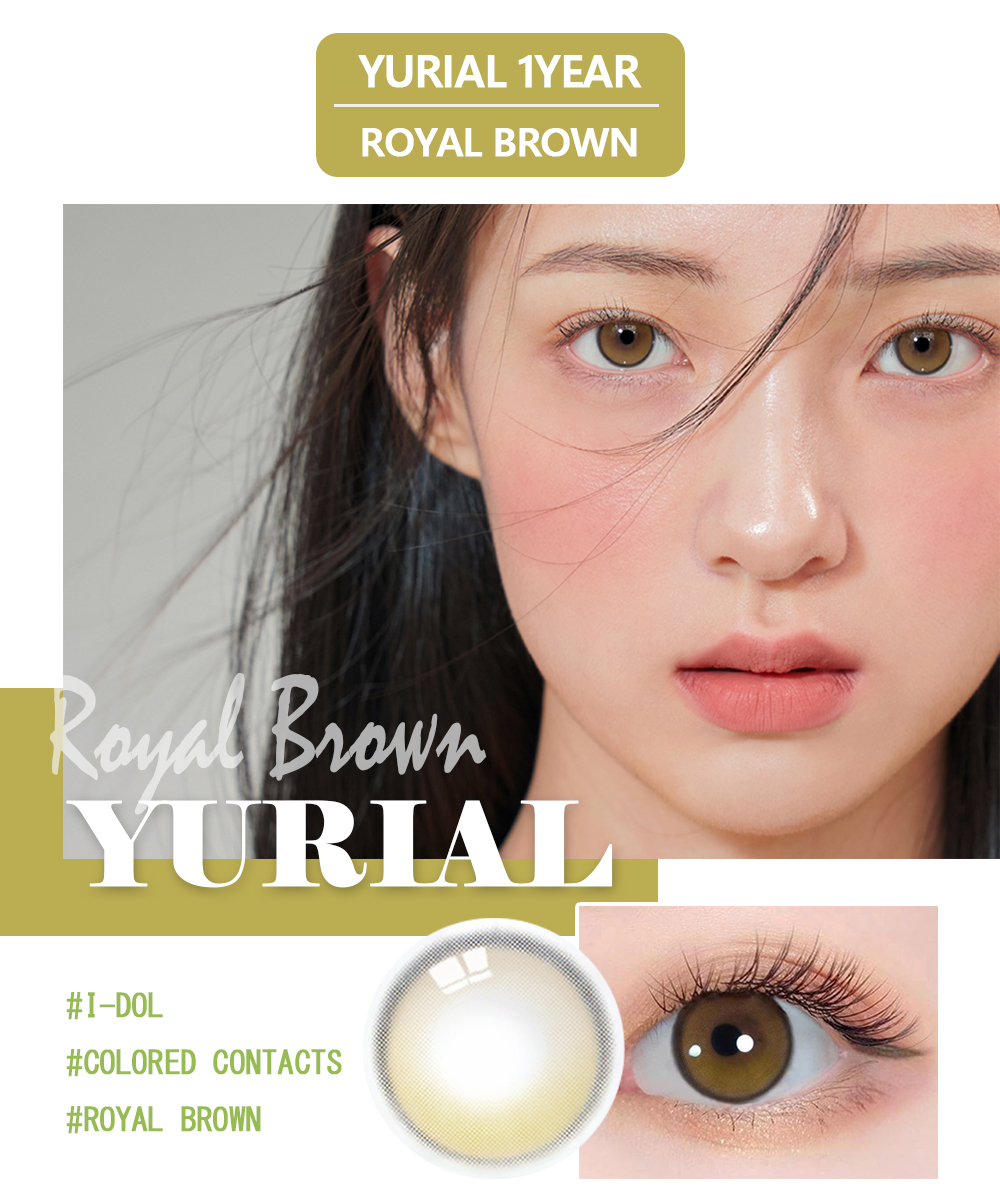 YURIAL ROYAL BROWN💛
A warm, cozy brown color makes your eyes look elegant and gentle 💕💛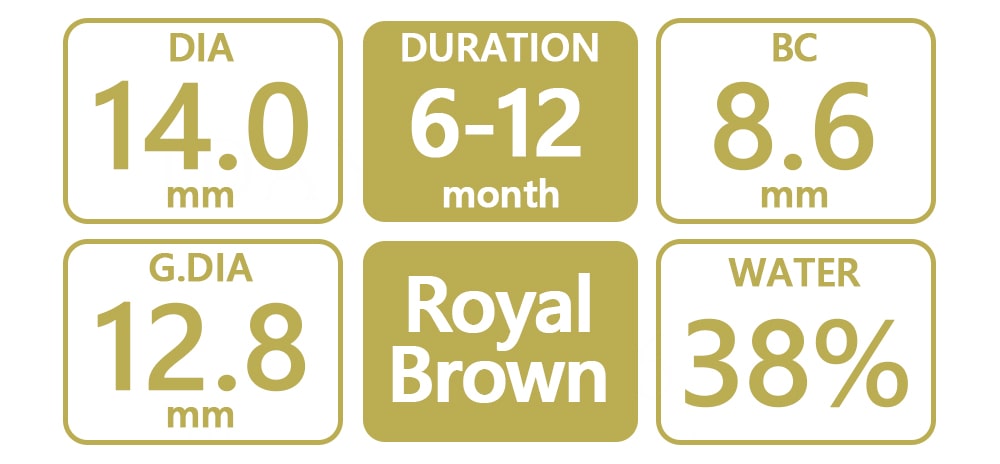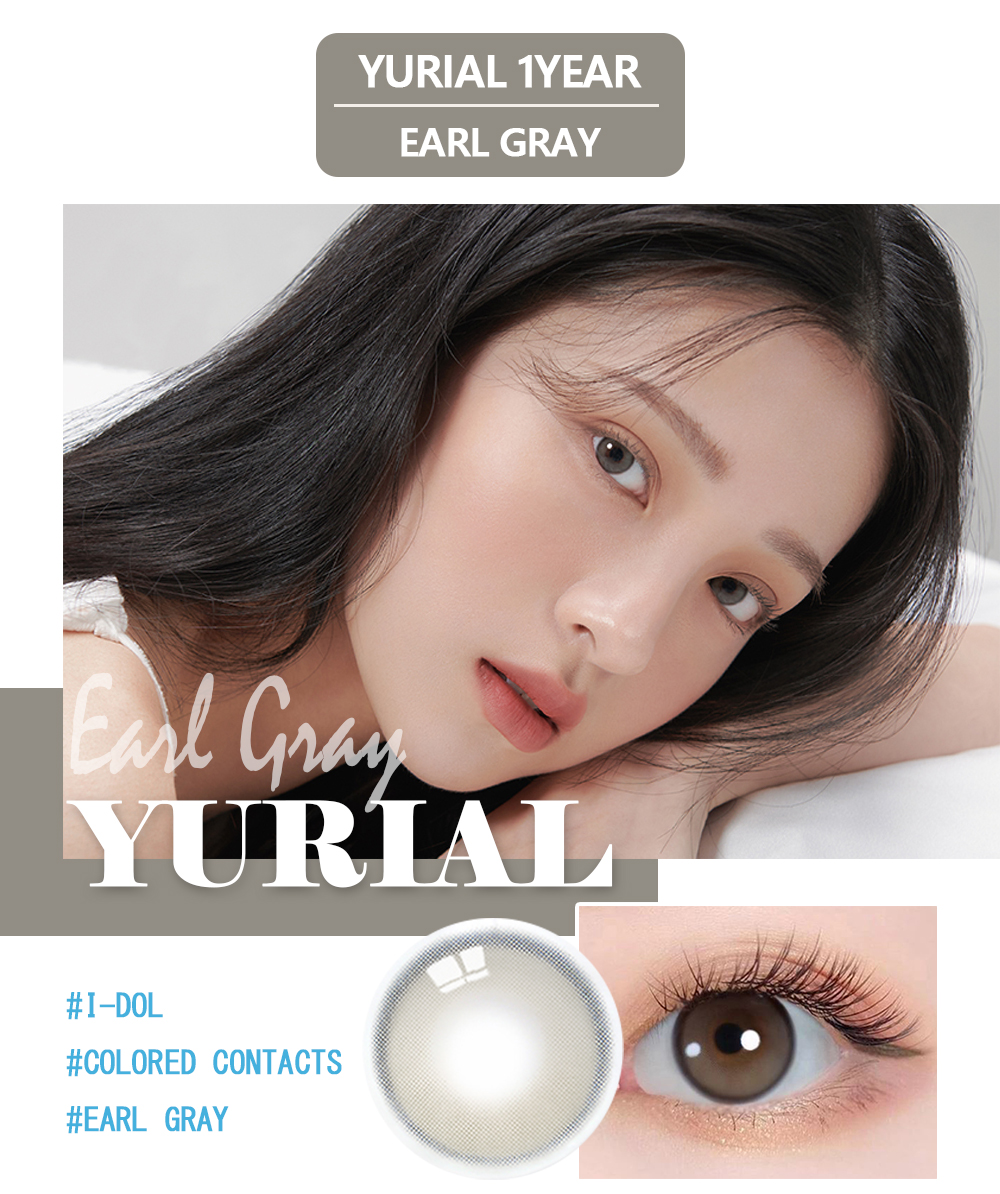 YURIAL EARL GRAY💙
Natural tone-up and clear eyes!🙆‍♀️ Perfect for daily gray lens😍
You can make a strong impression with fancy mood✨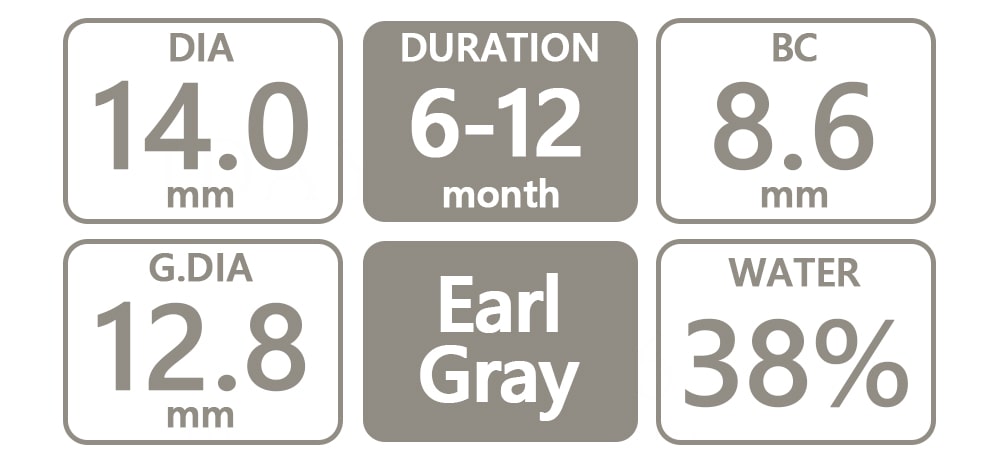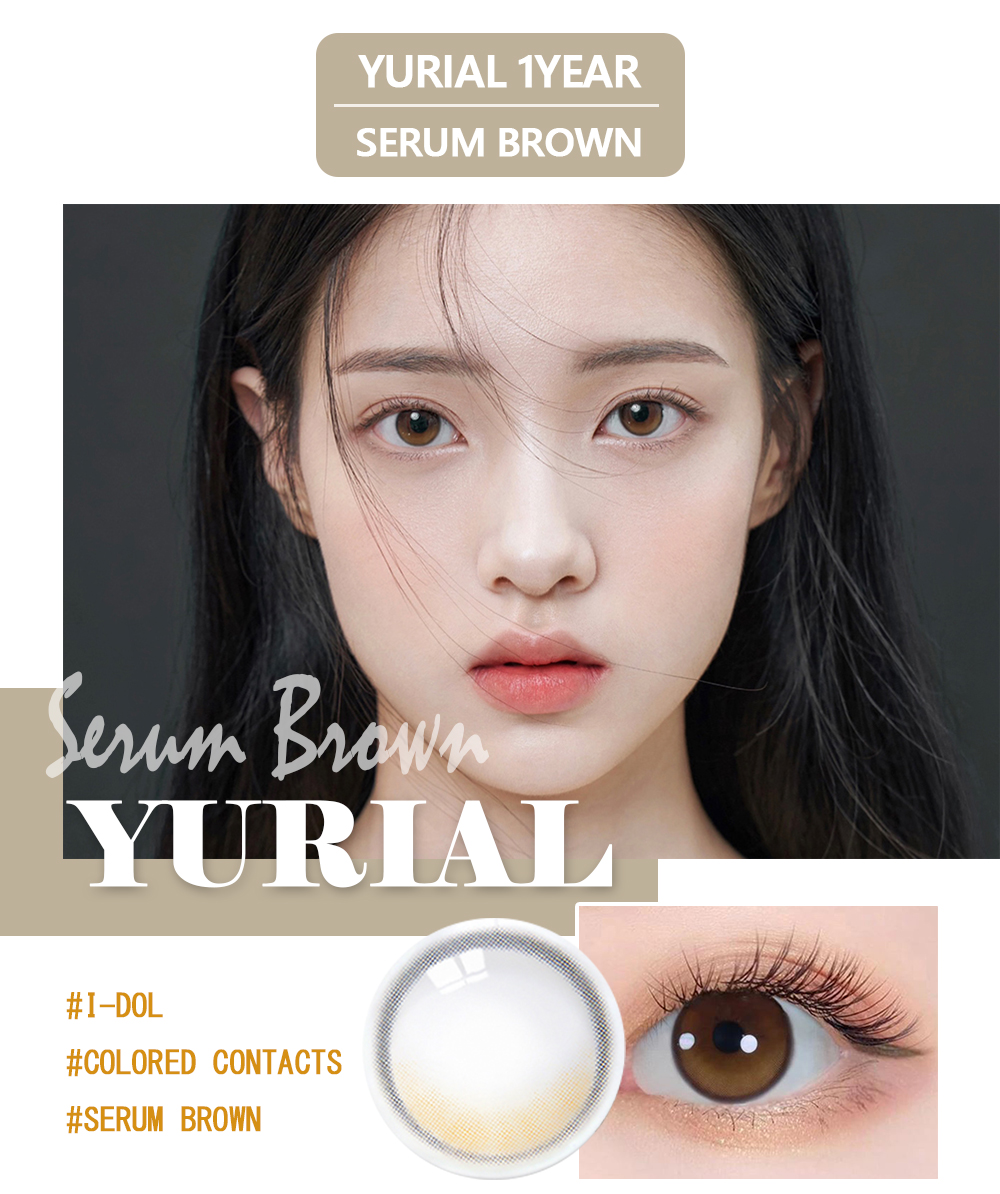 "Water light design" and natural borders.
Using the transparency of the naked eye,
The design that puts in the light is recommended for daily use