Product Classification List
Geo TRI COLOR MAGIC3color Green /14.2mm/1028
Price per Pair :

32.00

9.90 USD

(You'll earn 0.20 Points)
Option
left eye :

right eye :
Total Purchase Amount:
0 USD[PAIR]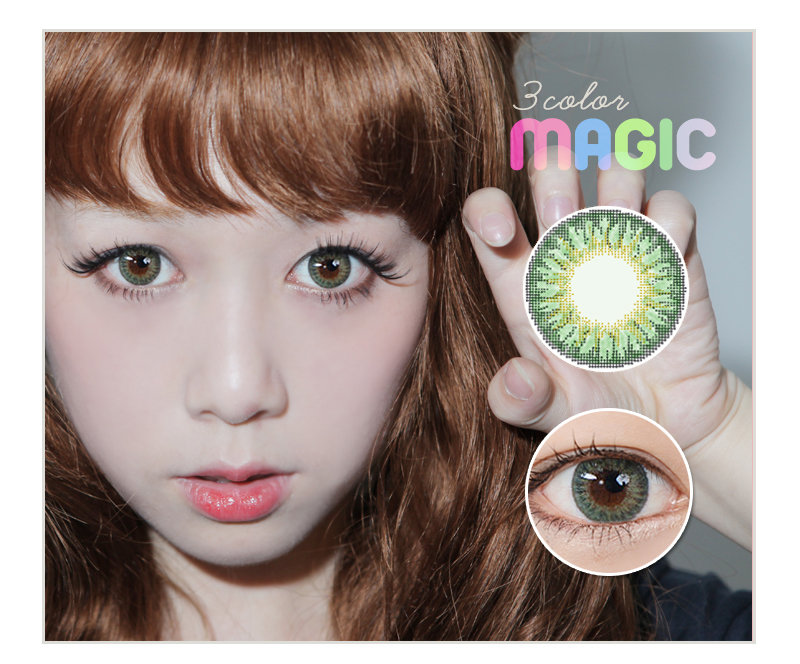 MAGIC3color green

Brand:Geo

Origin: South Korea

Diameter: 14.2mm

Duration: 1 year

Base Curve: 8.6

Water content: 38%
One of the big hit series from GEO! Light black and green around the edges and gold on the center of the contacts mix well together. Renowned for its beautiful coloration, the pair of contacts is also beloved by many celebrities in Korea. The reviews are filled with comments praising the product's natural and cute style.
** The review was taken from models who actually wore the product.